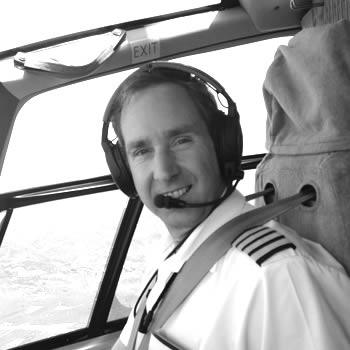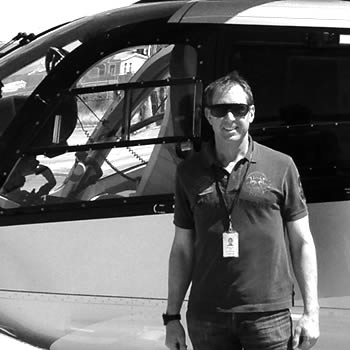 Captain Douglas J K Allen, Airline Transport Pilot's Licence (Helicopter).
My Career:
1989 – 1992 Studied Aeronautical Engineering at Bristol University, BEng (Hons).
1992 – 2009 Served as a Helicopter Pilot in the Royal Navy flying the Sea King Mk 4 in a variety of different roles throughout the world and embarked on Ships.
November 2009 – Completed Twin Squirrel AS355 Type Rating and the UK CAA Single Pilot Multi Engine Helicopter Instrument Rating Course at Bristow Academy, Staverton Airport, Gloucester.
2010 – 2011 Gained a 1 year contract with PremiAir Aviation Services to fly an EC135 T1 CDS and P2+ in the Police Operations Role, in support of the North Wales Police Constabulary. This Police crew role involved both day and night operations, in a challenging coastal, urban and mountainous environment.
2011 – 2013 Line Pilot with Starspeed Limited flying the EC135 and EC155 on both UK VIP Charter Flights and flying for Private Clients throughout the world, specialising in Superyachts.
2013 – Present. Formed Allen Aviation Ltd in December 2013 in order to conduct Freelance Pilot operations for Private Owners as well as augmentation of Line Pilots for Air Operations Certificate Holders. I currently fly for two Commercial Companies, conducting Single-Pilot Charter and Police Role, additionally flying private operations on board a Superyacht Worldwide.